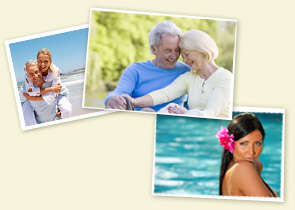 Full Ownership or Co-Ownership Programs
Costa Rica is one of the most popular tourist destinations worldwide. In fact, the arrival of foreigners has brought on the desire in many of the international visitors to make Costa Rica their second country of residence, either for professional reasons or just to live temporarily in an excellent climate year round.
Located in the heart of the central Pacific coast and an attraction in itself, the Jaco Bay Condo is one of the newest destination hotels in Costa Rica and one of the latest and most valuable options for foreigners looking for a second home or an investment opportunity in the country.
Designed to provide world class amenities and comfort our property features:
Condominiums:
Consist of 4 ten story buildings housing a total of 152 condominiums. Each building houses 2 or 3 Bedroom units ranging from 1281 sq.ft up to 1421 sq.ft as well as fabulous and luxurious 4 bedroom Penthouses of 2800 sq.ft.
All units are completely furnished, with spacious balconies, air conditioning and fully equipped kitchen.
Additional features at our Community Condominiums include:
2 Elevators per building
Spacious Parking Lot
Controlled Access to property
Giant Free Form Swimming Pool & Jacuzzis
Children Playground
Sun Deck & Loungers
Volleyball Court
Garden Areas
Additional Services available at our Community Condominiums:
24/7 Security
Maintenance and Housekeeping Services
Free Wi-Fi Internet Access
Kids Club
Please Contact Us for additional information on our Full or Co-Ownership programs available, as well as current price and availability details of condominiums.
Fulfill your dreams at our exclusive Community!
Property Management
We strongly believe that joining our Community is just the first step on your investment or second home plan. Owners may rely on our expertise in order to truly take care and maximize your investment with us.
Our Property Management Services will not only assist you on your regular maintenance needs but also provide you with additional features to maximize your investment return as well as value added services.
Rental Programs
Our full ownership buyers may take advantage of our rental programs to maximize the proprietor's usage, flexibility and value through
Property Rental Plans
Featuring either daily, weekly, monthly and up to annual plans for investment return when renting your condominium through us.

RCI Rental & Point Exchange Programs
Join the RCI Global Vacation Network to promote the rental of weeks you foresee not utilizing or earn points to redeem by joining their exchange system for stays in more than 3,800 resorts in more than 100 countries.
A few value added services available through our Property Management include:
Daily Housekeeping
Condominiums Amenities
Maintenance services
Lawyer Services
Rental Management services
Please Contact Us for additional information and benefits on our Condominium Management Services.